Mold Clean-up services in Detroit & Milford
Mold is a common problem for homeowners. It may cause harmful effects on the physical body and weaken the infrastructure of the house or workplace. If you aren't careful enough, the structure may collapse. Mold grows in wet places. It is advisable to call for a professional for mold clean-up.
Maher Water Damage Cleanup & Mold Removal will save your property from mold contamination. Experts from Maher Water Damage Cleanup & Mold Removal provide mold clean-up in Detroit, Milford, Novi, and many more cities. Call us at 248-368-0807 or you can contact us online here if your house or workplace requires mold clean-up.
Perfect Time for Mold Clean-up
People are often confused about when they should clean up the mold. Here are some general tips that may indicate when you require a mold clean-up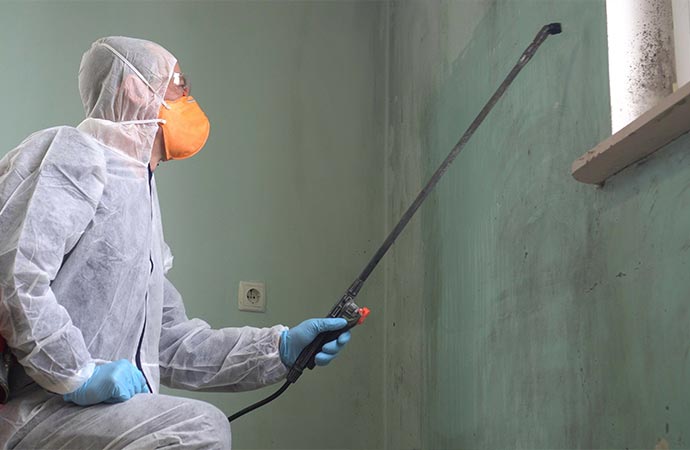 Unpleasant smell: Mold releases a musty smell. A scent that comes and goes could be the first indication that you might need mold treatment. Attics, basements, bathrooms, and areas behind sinks are dark, moist areas where mold may flourish.
Flooding or water leak: It's a good idea to look for mold in the damaged areas whenever your home floods or you find a water leak. Mold does not necessarily indicate that there is water present, but because mold spores are so small, they may be hard to detect with human eyes. It is better to ask a professional to check up.
Color change: Mold in your home may appear in various hues, such as white, black, or pastel shades. Check for mold whenever you notice a change in color on any surface, such as cabinets or walls.
Get The Most Efficient & Cost-Friendly Service
Maher Water Damage Cleanup & Mold Removal has served since 2004 and has finished more than 4800 projects. Our experienced professionals will provide free estimates and cost-friendly suggestions. Besides mold clean-up, we also offer indoor air quality, wet carpet clean-up, floor water damage, and many more services. When your eyes catch up on mold contamination in your home or workplace, call us at 248-368-0807, or for online reservation, click here.