Wet Carpet Cleanup in Southeast Michigan
Water damage repair techniques must be performed by professionals when tragedy occurs, such as a washing machine overflow, bath overflow, broken pipe, rainfall from the balcony, and so on.
It's not as simple as sucking up the water, cleaning the carpet, and allowing the area to dry on its own. If your premises are prone to flooding, it is helpful to keep a master water restorer among your list of contacts. Consider the amount of time and effort it takes for a homeowner to address problems of flooding and wet carpets. With a trusted master water restorer, you'll have an expert commercial carpet cleaning service that is guaranteed to take the fuss away.
Our staff is trained to deliver a wet carpet cleaning service that ensures 100% customer satisfaction. Call us today at 248-368-0807 to know more about our wet carpet cleaning service with free estimates!
Why Choose Us For Wet Carpet Cleanup in Troy, Auburn Hills & Oakland, MI
Licensed & Insured
In Business for since 2004
Background Tested
We WOW our clients
RIA & IICRC Certified
Wet carpet cleaning is a sort of service we do to assist with houses that have been flooded. Wet and damaged carpets are caused by a variety of factors, including rainy seasons. Blocked sewage or drain lines, washing machine overflow, bath overflow, broken pipe, rainfall from the balcony can also result in flooded carpets.
These typically affect homes and properties located in areas prone to flooding. As water can build up in such properties in several ways, it can be unfortunate for it to collect in a spot with carpet. We provide expert carpet cleaning services that include:
Flood-damaged property assessment,
Carrying out a thorough cleaning of the flooded carpet
Flood damage carpet drying,
Water extraction from wet carpet
Mold control treatment
Air-movement structure and wet carpet drying, and
Dehumidification
We are fully certified by the Institute of Inspection Cleaning and Restoration Certification (IICRC)
Experienced in carpet cleaning, repair, and installation techniques and can perform many associated challenges (i.e., moving furniture around) with ease.
We have rapid response teams strategically placed around to provide a quick response.
Get Professional Wet Carpet Cleanup in Detroit, Oakland, & Auburn Hills, MI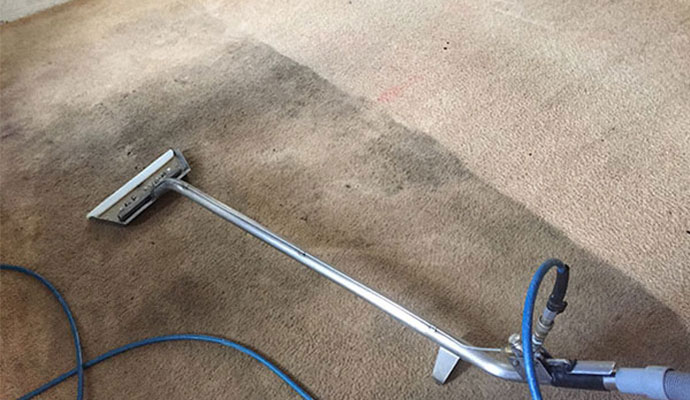 Not only do we carry out any cleaning job, but our trained staff in Southeast Michigan is always happy to provide you with a free household carpet cleaning hint, for instance, which natural cleaning product is best suited for your carpet cleaning health.
You would think that a carpet cleaning company would be reluctant to hand out free carpet cleaning tips to our customers, but at Maher Restoration, we think differently. We believe that helping you best care for your carpets is an important aspect of our service and a part of our never-ending mission to satisfy our valued customers.
We also provide services for burst pipes, appliance leak cleanup, sump pump cleanup, wet crawl space cleanup, wet basement cleanup, 24 hour emergency water restoration, mold testing and many more!
We can contact us in Allen Park, Armada, Berkley, Brighton, Canton, Clawson, Dearborn, Dexter, Ecorse, Flat Rock, Garden City, Hamburg, Hartland, Holly, Inkster, Livonia, Macomb, White Lake, Willis, Wixom and other nearby areas of Southeast Michigan.
So, please call us today at 248-368-0807 or contact us online to get our services in your area.