Water Damage Restoration & Mold Removal Services in Allen Park
A storm, flood, or plumbing issue can cause significant water damage to your property. To minimize the damage, immediate intervention is required. Professionals from Maher specialize in cleaning and restoring residential water damage at your home or office in Allen Park.
Mold may be found in almost every part of our surroundings. When spore counts are high indoors you have to take proper action. It's important to contact Maher for mold removal services as soon as you notice the first signs of mold, such as a musty stench or visible evidence of mold development.
So, if you're facing water damage or mold problem, then we can assist you in determining the extent of the damage so you can make the best decisions for your home's restoration or mold remediation. Call us now at 248-368-0807 for top-notch service in your area.
Importance of Professional Mold Removal in Allen Park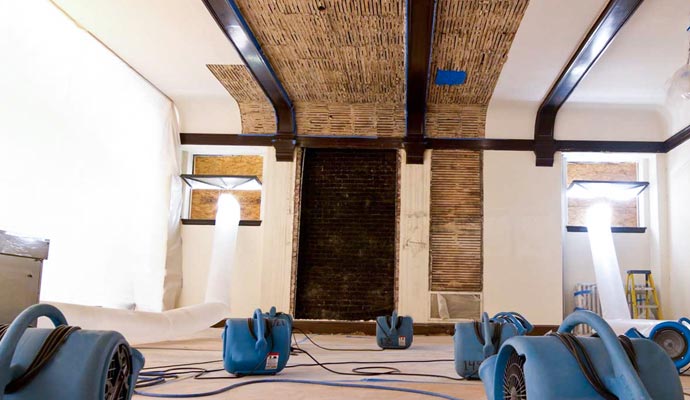 Mold can cause a wide array of problems to your property in Allen Park, Mich. Some benefits of professional mold removal services include:
Protect yourself from health risks: Mold in your house may cause serious health hazards. Coughing, sneezing, shortness of breath, asthma, and other respiratory problems can all be caused by mold exposure.
Reduce the spread: Professional mold removal services reduce the mold to spread out in your house.
Get the best result possible: Maher is a recognized and qualified company that provides the best mold removal services in the industry. We have all of the necessary tools, procedures, and supplies to complete the work correctly.
Rely on Maher for Water Damage Cleanup & Mold Removal in Allen Park
We have years of water damage and mold removal experience, so you can count on us to assist you in developing a water damage restoration strategy that will ensure your property in Allen Park is clean, dry, and returned to its pre-damaged state. So, call us today at 248-368-0807 or click here to learn more about our services.