Basement Waterproofing in Detroit & Auburn Hills, MI
Basement waterproofing is necessary when excess water or moisture from soil, particularly from a storm or flood, seeps into your basement. Undetected or ignored, that water can lead to foundation, mold or other basement issues that require professional repair or restoration.
At Maher Water Damage Cleanup & Mold Removal, we can diagnose how and where water is entering your basement and perform reliable basement waterproofing after our water extraction, drying and cleanup process.
Maher is here 24/7/365 and ready for your basement waterproofing in Auburn Hills, Rochester, Troy, Sterling Heights, or anywhere throughout our Detroit Metro service area. Call 248-368-0807 or contact us online to learn more about basement waterproofing services.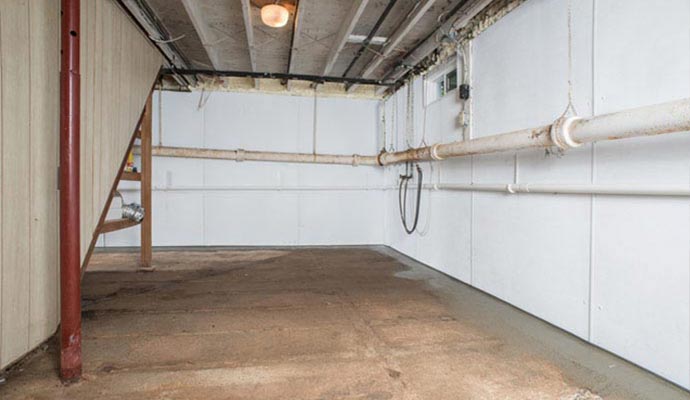 Why Basement Waterproofing By Maher in Pontiac & Auburn Hills?
Basement waterproofing is a home improvement worth making. A water-resistant basement adds comfort, among other benefits:
A severe storm can flood areas around your basement in a short time. Basement waterproofing can reduce damage.
A waterproof basement adds more usable space and gives peace of mind to the safety of stored items you need to stay dry. Additional living space is a plus, also.
Basement waterproofing can increase your home's value and appeal to buyers, and it helps preserve your foundation.
Trust Maher For Basement Waterproofing in Detroit & Pontiac, MI
At Maher Water Damage Cleanup & Mold Removal, we believe that helping you best care for your home with basement waterproofing is part of our mission to provide you the best customer service and satisfaction.
We also offer services for burst pipes, appliance leak cleanup, sump pump cleanup, wet crawl space cleanup, wet basement cleanup, 24 hour emergency water restoration, mold testing, water extraction, wet carpet cleanup and many more.
Contact us in Allen Park, Armada, Berkley, Brighton, Canton, Clawson, Dearborn, Dexter, Ecorse, Flat Rock, Garden City, Hamburg, Hartland, Holly, Inkster, Livonia, Macomb, White Lake, Willis, Wixom and throughout Southeastern Michigan. Call today at 248-368-0807 or contact us online for service in your area.