Toilet Overflow and Flood Cleanup in Detroit & Pontiac, MI
If you have had toilet overflow issues and need flood or water cleanup, save yourself from overpriced, inexperienced water damage restoration and call in the professionals from Maher Water Damage Cleanup & Mold Removal. Let us deal with this messy business.
We are a long-time provider of water cleanup and restoration services in Southeastern Michigan. Our service experts know toilet overflow cleanup and the water damage it can cause. Call us today at 248-368-0807 to learn more about our toilet overflow cleanup and free estimates.
Toilet Flood Issues or Causes Maher Fixes in Detroit & Oakland, MI
Preventing potential toilet flood causes by having a Maher professional address them can help prevent the need for toilet overflow cleanup later. Some possible causes include: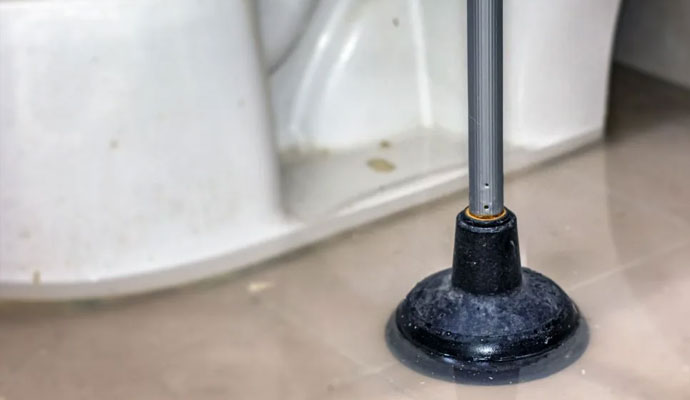 Clogged Pipes:

The most common cause of these clogs is using too much toilet paper. Some older low-flow toilets clog easily, and you may need to flush more than once.

Blocked Vents:

A plumbing vent is a vertical pipe that connects to all your plumbing fixtures and lets air into your pipes to replace the air that goes down the drain every time you flush. Clogs can keep it from draining or slow down draining. Bubbling sounds, bad smells after flushing a toilet -- even without overflowing -- are signs.

Sewage Issues:

The pipes that run from your home to the main sewer line can become blocked by roots from the trees in your yard. If people flush objects like wet wipes or paper towels down the toilet, they can form a clog over time and flood a toilet or basement.

Full Septic Tank:

A septic tank instead of a municipal sewer system is a potential issue. They store waste and release excess water into the soil around them, also called the drain field. A full tank or water that can't escape can overflow toilets.
Maher Tips to Prevent Toilet Overflow & Flooding in Detroit & Ann Arbor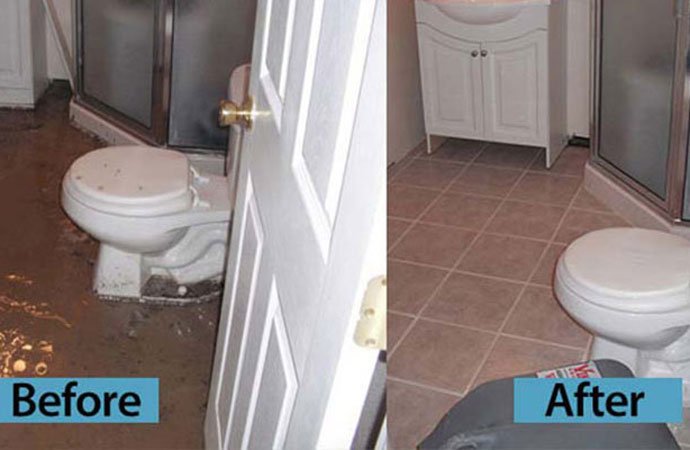 It's easy to take these precautions that can prevent toilet overflow and flooding.
Never put anything other than toilet paper in the toilet.
Routinely check for leaks in supply and drain lines.
Take care of slow sink or tub drains right away.
Make sure shut-off valves are in good condition.
Know how to turn off your home's main water supply.
Don't let tree or shrub roots invade sewer lines.
Keep our contact number (248-368-0807) as a certified water damage contractor handy.
Call Maher For Top Professional Flooded Toilet Overflow Cleanup in Detroit Metro
At Maher Restoration, we believe that helping you best care for your toilets and plumbing after our toilet overflow cleanup is part of our mission to provide you the best customer service and satisfaction.
We also offer services for burst pipes, appliance leak cleanup, sump pump cleanup, wet crawl space cleanup, wet basement cleanup, 24 hour emergency water restoration, mold testing and many more.
Contact us in Allen Park, Armada, Berkley, Brighton, Canton, Clawson, Dearborn, Dexter, Ecorse, Flat Rock, Garden City, Hamburg, Hartland, Holly, Inkster, Livonia, Macomb, White Lake, Willis, Wixom and throughout Southeastern Michigan. Call today at 248-368-0807 or contact us online for service in your area.