Mold Testing in Detroit, Oakland, & Auburn Hills, MI
Mold is a common concern for homeowners and business owners. Maher Water Damage Cleanup & Mold Removal provides mold testing services for customers in Detroit, Grosse Pointe, Oakland, Auburn Hills, and other cities throughout our Detroit Metro service area.
We use a multi-disciplinary approach to evaluate Indoor Air Quality (IAQ) concerns. Our team of experts has extensive experience in performing mold and IAQ consulting services in hospitals, healthcare facilities, schools, and other industries that seek to remove mold, odors, asbestos, and other unwanted contaminants. When you leave the mold testing to our trusted team at Maher, you can rest assured that we will have you breathing easier at your home or office ASAP.
For more information, contact Maher today at 248-368-0807 or simply click here to make an appointment.
Signs of Dangerous Mold Growth at Your Home or Office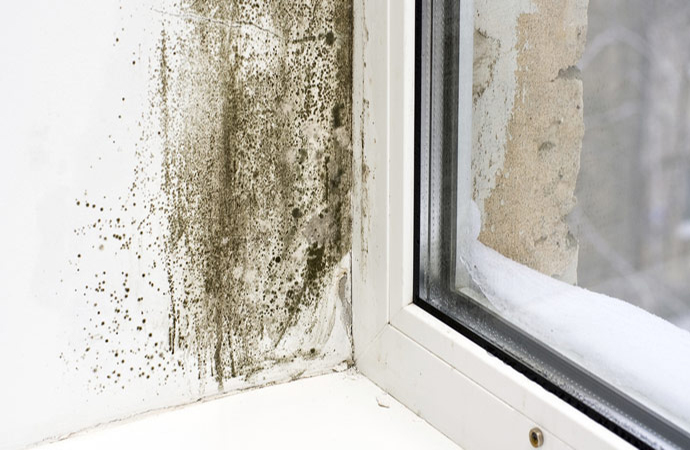 Mold Smell: One of the simplest ways to determine if mold is growing inside or outside your home is with the smell test. Outdoor mold often smells stale. Indoor mold typically smells musty and damp. When you discover a musty, stale smell at your home or office, have it addressed ASAP to avoid bigger problems.
Visible Growth: When you see mold, you know that you have an issue. The questions become, "How much?" and "How bad is it?" Unfortunately, you may be spotting the tip of the iceberg. It is the mold you can't see that is often the scariest and most damaging.
Water Leaks: Current or previous leaks are often the indicator that mold is present. Whether it was a leaky pipe or a hole in the roof, these often produce moisture in overlooked places.
Water Intrusion: Water intrusion can come from a clogged sewer line, a broken pipe, a leaky faucet, or another source. Often these problems go unnoticed for an extended stretch before they are spotted, which leads to the probability of mold.
Past Flooding: If your house has been in a flood, there is a good chance you will end up with a mold problem. When you experience a flood, you should immediately contact a mold remediation company or water damage specialist to make sure the mold issue is properly addressed.
Health Symptoms: Black mold contains mycotoxins and is a health hazard to humans. It can cause skin rashes, respiratory ailments, congestion, fatigue, nausea, and more.
Mold Testing & Remediation by Maher
Our expert technicians develop mold remediation protocols based on extensive assessments. Every clean-up project meets industry standards. When looking for mold at your home or office, be sure to turn off your HVAC system and any fans to stop the flow of airborne mold spores. Common locations for hidden mold include:
Under carpets and carpet pads
Behind wallpaper or draperies
Behind drywall, wallboard, and wood
On pipes
Inside ductwork
Above ceiling tile
Choose Maher for Your Mold Testing & Mold  Removal Needs in Detroit
At Maher Water Damage Clean Up & Mold Removal, we understand that every minute counts when you are testing for mold to determine if you need mold remediation services in Oak Park, Pontiac, Walled Lake, Ypsilanti, and other cities we serve in Metro Detroit. For more information, contact Maher today at 248-368-0807 or simply click here to make an appointment. When you work with Maher, the benefits include: