Damage Restoration Services for Hotels throughout Detroit
Maher Water Damage Cleanup & Mold Removal is aware that a delay in operations and services results in lost revenue for your clients, particularly in the hotel sector. When water or mold damage happens or indoor air quality decreases in a hotel, the property may need to be closed for operation until necessary repairs and restorations have been made.
In such cases, you can count on our reliable mold removal, water damage restoration, and indoor air quality services. All projects completed by our skilled technicians are backed by our WOW Guarantee of 100% customer satisfaction.
Our team of experts will enhance the air quality inside your hotel in a wide range of ways. For almost the past 20 years, we have been serving the people of the Detroit area with utmost care. Give us a call at 248-368-0807 to learn more about us.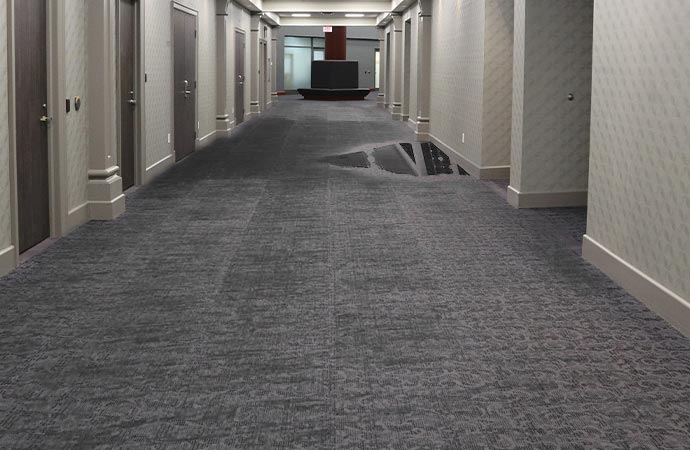 What Are The Signs of Water Damages in Your Hotel?
Water damage can be apparent, like a musty smell in the room, wet areas on the carpet, or even stain marks on the ceilings or walls. However, slow leakages can go undetected and cause mold growth in the wall cavities, ceiling, or underneath the floor. Here is how to identify the signs for both.
Watermarks or damp stains: Watermarks or damp stains on the carpets, walls, or ceiling suggest that there has been a leakage of water.
Musty and damp odor: A non-visible and continuous leak creates wetness in hotel rooms. A common area for this is in wall cavities or underneath the shower tray where water pipes are situated. You may not see any visible leak signs or damage, but the odor is a giveaway.
Wet patches on the carpet: Wet patches on your hotel's carpet indicate leaking bathroom fittings or pipes.