Water Heater Leak Cleanup in Detroit, Wayne, & Oakland
The water heater is one of the essential appliances that we daily require, but it can cause a significant inconvenience for us when a water heater leaks. Water heaters usually last for a time, but even the best of them may leak.
This circumstance might not only leave you without hot water, but it can also lead to water damage and mold growth in your place. Even if you find a minor leak, it's essential to address it straight away because the leak will only become worse. If you solve the problem, it may quickly escalate into a flood crisis with flooded floors, ceilings, walls, etc.
Call us at 248-368-0807 or click here to make an appointment ASAP when you require hot water leak cleanup service in Monroe, Wayne, Oakland, Macomb, or other service areas. Get in touch with us for a quote!
Common Causes of a Water Heater Leak in Your Home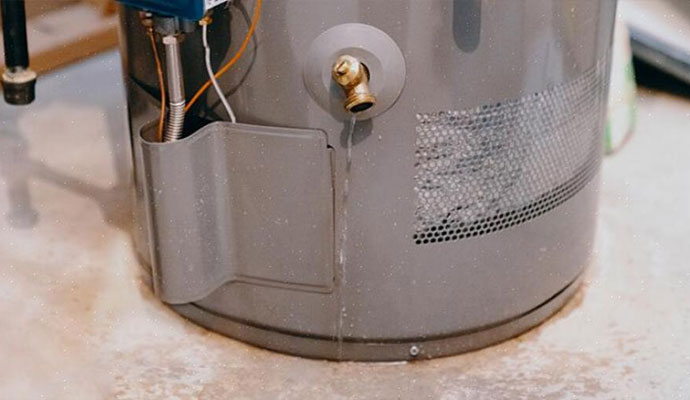 Here are a few reasons for water heater leak:
Loose connections and fittings
Too much water supply pressure causes leaks in T&P valves.
Extremely high thermostat settings cause T&P valve difficulties.
Components of drain valves that have been damaged, rusted, or have aged.
Inadequate tank insulation causes outside condensation.
Dangers of a Burst or Leaky Water Heater in Pontiac or Auburn Hills, MI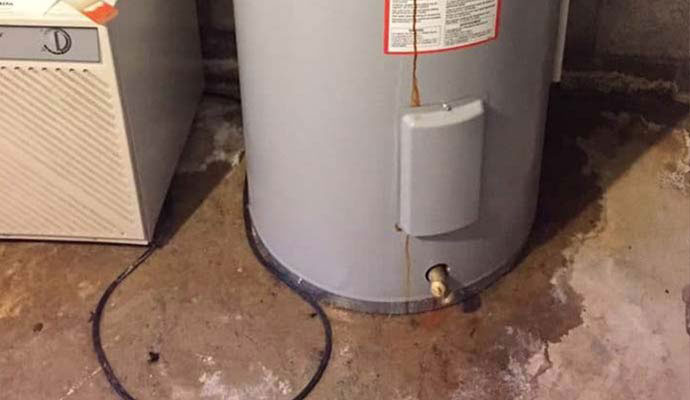 Concerned homeowners frequently ask this question. Yes, it is possibly harmful. When the water within the tank heats up, pressure builds up, intended to be released by the safety valve. The appliance has the potential to explode if this security valve fails to function correctly. As a result, a leaking water heater tank should be examined as soon as possible.
Your home is more than likely to be harmed as a result of a hot water heater leak. Most construction materials are porous and will absorb water, causing the material to deteriorate. Mold thrives in an atmosphere where there is a constant supply of hot water.
Trus Us to Clean Up Your Water Heater Leak in Detroit & Ann Arbor
Do you need hot water heater leak cleanup service in the Detroit area? Then who is better than Maher's RIA and IICRC certified professionals who are highly trained and competent. Among our other services are wet basement cleanup, toilet flood cleanup, wet crawl space cleanup, and many more. Please call us at 248-368-0807 for further information. Or you can simply click here to make an appointment ASAP!