Damage Restoration Services for Warehouses near Detroit
Any business can suffer greatly from water damage, particularly during hurricane season. However, businesses like warehouses are particularly vulnerable to damage from sustained water. Water damage in the warehouse can be devastating. It will cause mold growth in the warehouse and also pollute the air inside it.
To get top-notch water damage restoration, mold removal, and indoor air quality services, you should rely on Maher Water Damage Cleanup & Mold Removal. Our skilled technicians have the expertise and necessary equipment to return your water-damaged warehouse to its pre-damaged condition.
We are a licensed and insured company that has been serving the people of the Detroit area for nearly 20 years. Our technicians are background tested so that you can rely on them to get superior services. To get our assistance, give us a call at 248-368-0807.
What are the Causes of Water Damage in A Warehouse?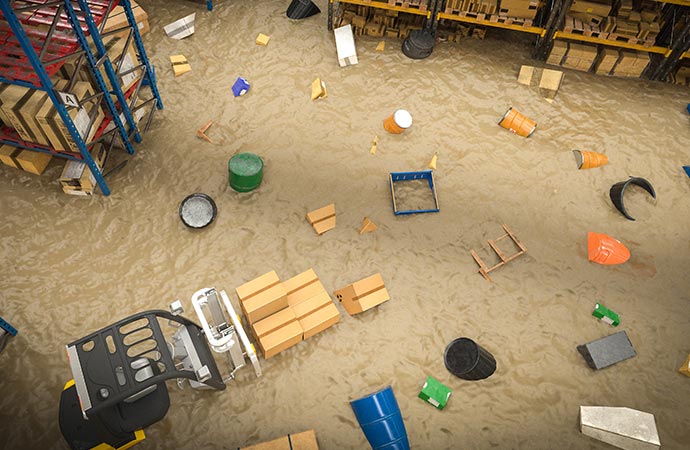 Owners of warehouse businesses should be aware of all the things that can happen here, including water damage. Check out the below list of common reasons behind water damage in a warehouse.
Broken or damaged pipes
Water leaks or water damage in warehouse foundations
The warehouse's HVAC systems are not working
Leakages in sprinkler systems
A leaky roof of the warehouse
Sewer damage
Defective appliances such as dishwashers, refrigerators with automatic ice makers, and washing machines
Natural disasters like flooding and heavy thunderstorms