Water Damage Insurance in Detroit, Auburn Hills & Oakland
A broken water pipe or a leaking hot water heater or other appliance can cause significant damage to your house and belongings. Cleanup should be conducted by professionals as soon as possible since water damage can be hidden behind walls, below carpets or other places unseen.
At Maher Water Damage Cleanup & Mold Removal, we have water damage solutions and insurance designed to make sure you feel confident and protected against those circumstances NOT covered by your homeowner's insurance. Your water damage insurance policy will cover emergency cleanup, replacement of your belongings, home repairs and additional living expenses. Call us today at 248-368-0807 to learn more about our water damage insurance policy and free estimates.
Water Damage Coverage Through Your Homeowner's Insurance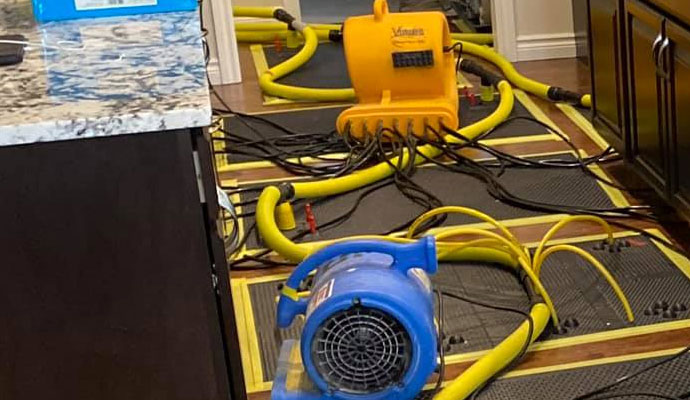 Water damage can be caused by a variety of issues. These scenarios alone are covered by your homeowner's insurance:
Sudden or accidental water discharge
Storm-related water damage
Accidental sewer backup or overflow (you may need an endorsement)
Flood damage (if you have flood insurance)
Water damage after a fire
Water damage from a roof leak
Water damage from storms
Coverage Maher Offers Through Water Damage Insurance in Detroit & Ypsilanti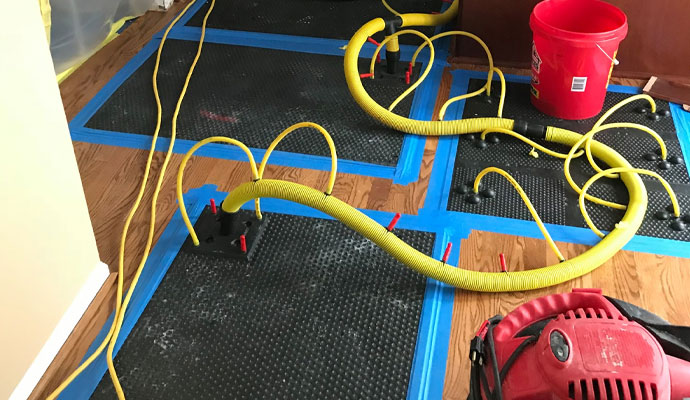 Your homeowner's insurance does not cover water damage that is classified as "gradual." Unlike sudden or accidental damage, water damage insurance through Maher would cover gradual damage. This includes:
Lack of maintenance: A gradual, leaky faucet or fixture that causes damage over time.
Broken pipes: Water damage from a pipe that breaks after gradual age, wear and tear.
Mold and rotting: Gradual mold, rotting or corrosion that occurs in your home due to water leaks.
Foundation seepage: If a crack in your home's foundation lets water in and causes water damage.
Roof damage: Roof repairs and water damage from a fallen tree or debris is covered in a normal policy, but residual mold, etc., likely is not.
Cost to repair or replace source of water damage: Without a home warranty, a broken dishwasher or washing machine is not covered.
Sump pump failure or related equipment: Backup/other coverage is strongly advised.
Call Maher for Water Damage Insurance in Detroit, Oakland, & Auburn Hills, MI
At Maher Restoration, we believe that helping you make the best possible decisions before a water damage event occurs is part of our mission to provide you the best customer service and satisfaction. It's why we offer water damage insurance for your protection and peace of mind.
We also offer services for burst pipes, appliance leak cleanup, sump pump cleanup, wet crawl space cleanup, wet basement cleanup, 24 hour emergency water restoration, mold testing and many more.
Contact us in Allen Park, Armada, Berkley, Brighton, Canton, Clawson, Dearborn, Dexter, Ecorse, Flat Rock, Garden City, Hamburg, Hartland, Holly, Inkster, Livonia, Macomb, White Lake, Willis, Wixom and throughout Southeastern Michigan. Call today at 248-368-0807 or contact us online for service in your area.