Dishwasher Overflow Cleanup in Detroit & Auburn Hills, MI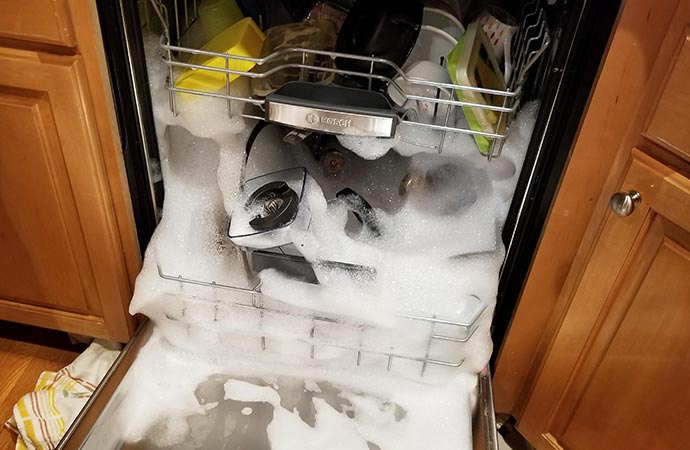 When a stubborn or older dishwasher goes haywire and leaks or overflows, the result can be a huge mess. Gallons of dirty or soapy water can spill out and flood your home in just minutes, causing a water disaster. You need dishwasher overflow cleanup immediately to extract water, dry surfaces and dehumidify before mold forms, which can happen within 48 hours.
Wood, drywall and other porous materials can absorb water quickly and warp or rot. Professional dishwasher overflow cleanup by the experts at Maher Water Damage Cleanup & Mold Removal is your best solution. Standing water is never something you should delay having removed.
At Maher, our IICRC & RIA-certified water damage cleanup crews will tackle your dishwasher overflow cleanup. Contact Maher Water Damage Cleanup & Mold Removal at 248-368-0807 as early as possible to save your home from potential mold infestation after needing dishwasher overflow cleanup. Since 2004, we have proudly provided service in Pontiac, Detroit, Walled Lake, Oakland, and cities throughout our Detroit service area.
Dishwasher Issues Maher Knows Well in Detroit & Pontiac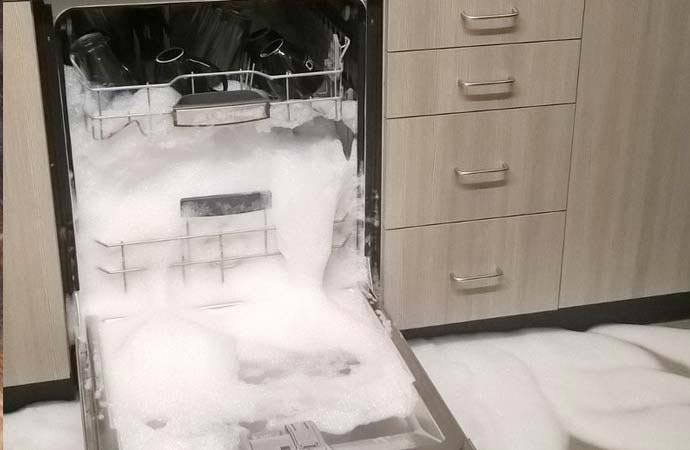 Common causes for malfunctions that require professional dishwasher overflow cleanup include:
Clogged drain-out: The bottom of the dishwasher can fill with food scraps and clog the drain-out. This excess water will overflow through the door if the drain-out is not cleared.
Broken water inlet valve: This valve supplies water to your dishwasher and controls inward flow. A faulty valve results in water flooding inside the dishwasher and eventually overflowing if still used.
Excessive or wrong soap: The amount or kind of dishwashing soap used can cause a suds and water overflow. Excessive soap or suds can be too much for your drain-out and push their way through the door. Excessive soap residue that won't rinse away also can build up and cause clogging.
Trust Maher For Dishwasher Overflow Cleanup in Detroit & Dearborn, MI
At Maher, we believe that helping you best care for your dishwasher and plumbing after our dishwasher overflow cleanup is part of our mission to provide you the best customer service and satisfaction.
Contact us in Allen Park, Armada, Berkley, Brighton, Canton, Clawson, Dearborn, Dexter, Ecorse, Flat Rock, Garden City, Hamburg, Hartland, Holly, Inkster, Livonia, Macomb, White Lake, Willis, Wixom and throughout Southeastern Michigan. Call today at 248-368-0807 or contact us online for service in your area. Additional water damage or cleanup services include: