Damage Restoration for Food Production Facilities in Detroit
Food production facilities are areas where ready-made food items are made on a large scale. It's a busy place, and water damage can cause catastrophes in food production facilities. Not only are water damages capable of damaging costly machinery and equipment, but they might also cause business closures.
Also, mold growth and decreasing indoor air quality are common results of water damage. In such cases, you need professional damage restoration services from a company like Maher Water Damage Cleanup & Mold Removal. We are well-known for providing high-quality water damage restoration, indoor air quality, and mold removal services in the Detroit area.
Our emergency response team is always available to respond to your valuable queries. We are a local restoration company backed by IICRC and RIA-certified restoration technicians. Don't hesitate to give us a call at 248-368-0807 to get our services.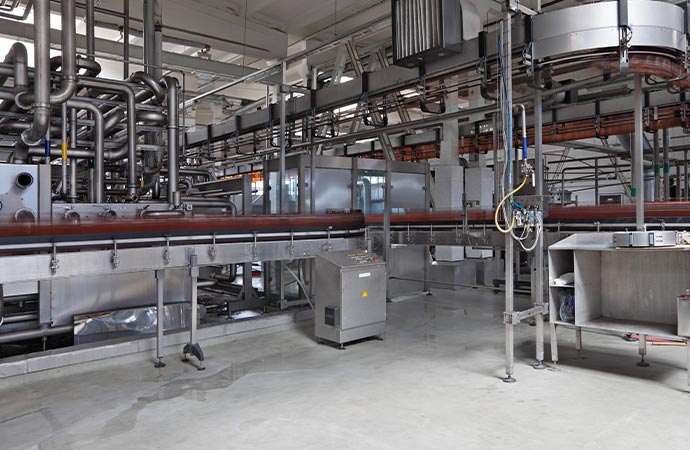 Know The Industries We Serve for Damage Restoration Services in Detroit
With 4,800 projects completed, you can guess that Maher Water Damage Cleanup & Mold Removal provides damage restoration services for a lot of industries. Some of those industries are given below:
Believe in Our Company to Provide Damage Restoration Services for Food Production Facilities
Maher Water Damage Cleanup & Mold Removal will give you the most affordable solutions for damage restoration services for food production facilities. We never compromise the quality of our services. Our team also provides WOW Guarantee to our valued customers.
Since 2004, we have been a household name in the Armada, Wayne, and Ann Arbor areas for providing superior damage restoration services. You can also check out our other services, including odor removal, HVAC mold remediation, and sump pump cleanup and repair. Give us a call at 248-368-0807 or click this link to make an appointment with us.