HVAC Mold Remediation in Detroit & Oakland, MI
For home or business owners, HVAC system mold can gradually accumulate, present health hazards, degrade air quality, and pose a costly cleanup. Protect your home or business with affordable, superior HVAC mold remediation, removal, or prevention throughout the Detroit area.
Maher Water Damage Cleanup & Mold Removal provides superior, reliable mold removal and mold structural damage repair in Oakland, Detroit, Auburn Hills, Walled Lake, Wixom, Novi, Farmington, Oak Park, Southfield, Berkley, Royal Oak, Grosse Pointe, Lincoln Park, Macomb, Wayne, and cities throughout our Detroit service area. Call the Maher professionals for immediate assistance at 248-368-0807 or contact us online to inquire about a HVAC mold remediation consultation.
Additional services include appliance leak cleanup, sump pump cleanup, toilet overflow cleanup, water damage restoration, structural damage restoration, and more.
More Maher Water Damage Options in Auburn Hills, MI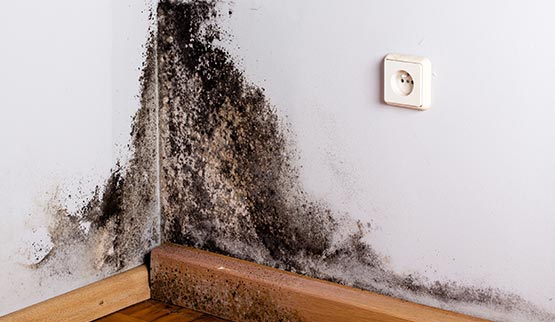 Places HVAC Mold Can Grow
Maher Water Damage Cleanup & Mold Removal has reliable, superior solutions for HVAC mold, which can thrive in these spaces:
Condensate drain: Sludge and mold can build up in your condensate drain line if you don't flush it yearly. Your drain pan can overflow, leading to water damage and more mold issues.
Ductwork: If your air ducts are old or unsealed, moisture can seep into them. Unclean, moldy air ducts can result from this increased humidity. Ducts then require cleaning, mold spore removal, sanitization and drying to keep indoor air protected.
Evaporator coils: These AC components remove heat and moisture. Dust can coat the coil without frequent maintenance, and coil condensation can become a mold food source.
Drain pan: High-efficiency ACs and furnaces dehumidify your HVAC, but moisture accumulates in a drain pan. A dirty, neglected drain pan can grow mold .
Choose Maher For Reliable HVAC Mold Remediation in Pontiac
Our mold remediation and removal specialists assist customers in Armada, Belleville, Dearborn, and cities throughout our Detroit service area for mold damage emergencies. We deliver best results and total customer satisfaction for your mold removal and repair issues. Call us today at 248-368-0807 or contact us online. Choose Maher for thorough, reliable HVAC mold remediation, and you also choose:
Licensed, insured mold remediation provider
24/7 emergency response
Nearly 5,000 projects successfully completed
Advanced restoration equipment and methods
Background tested technicians
Nearly 20 years experience serving MI customers
Insurance claim and billing assistance