Refrigerator Leak Repair in Detroit & Auburn Hills, MI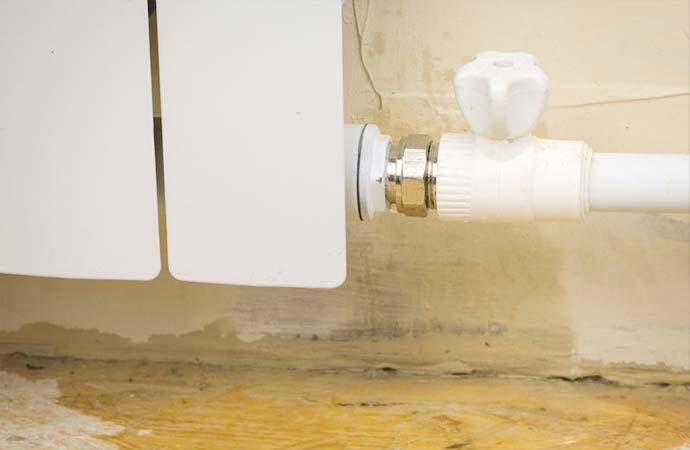 Older refrigerators, or plumbing issues connected to them often result in the need for refrigerator leak repair. More modern ones can be less susceptible to leaks, but many people hold on to refrigerators well past the appliance's prime.
Our experts at Maher Water Damage Cleanup & Mold Removal have refrigerator leak repair covered: Stopping the leak at its source, repairing your older fridge if it still has a long life ahead, extracting water, drying, necessary water damage restoration, and potential mold removal.
At Maher, our IICRC & RIA-certified water damage cleanup crews will tackle your refrigerator leak repair. Contact Maher Water Damage Cleanup & Mold Removal at 248-368-0807 as early as possible to save your home from potential mold infestation after needing refrigerator leak repair. Since 2004, we have proudly provided service in Pontiac, Detroit, Walled Lake, Oakland, and cities throughout our Detroit service area.
Refrigerator Leak Issues Maher Knows Well in Detroit & Pontiac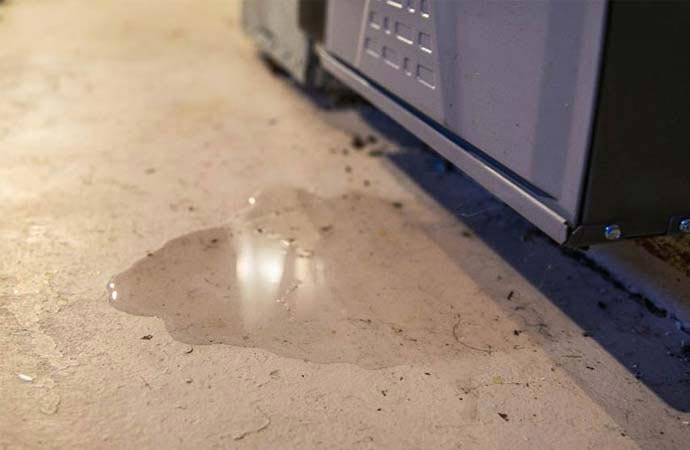 Common causes for malfunctions that require professional refrigerator leak repair include:
Excessive condensation: The drip tray underneath a refrigerator drain-out isn't meant to fill up. If a refrigerator is producing too much condensation, that water needs to escape. If the drain-out becomes clogged, or the drip tray overflows onto the floor beneath or beside your fridge, water damage can ensue. The floor undereath a fridge also should be level for proper drainage.
Clogged drain-out: If any debris or food particles in an excessively dirty fridge clog the drain-out, condensation water can overflow into the appliance and leak elsewhere, eventually finding the floor outside.
Leaking inlet valve: If your appliance has an ice maker in the freezer, it also has a water line to the back of the fridge. If this line or connection becomes loose or damaged as water flows into the ice maker, leaks can occur.
Trust Maher For Refrigerator Leak Repair in Detroit & Dearborn, MI
At Maher, we believe that helping you best care for your refrigerator and plumbing after our refrigerator leak repair is part of our mission to provide you the best customer service and satisfaction.
Contact us in Allen Park, Armada, Berkley, Brighton, Canton, Clawson, Dearborn, Dexter, Ecorse, Flat Rock, Garden City, Hamburg, Hartland, Holly, Inkster, Livonia, Macomb, White Lake, Willis, Wixom and throughout Southeastern Michigan. Call today at 248-368-0807 or contact us online for service in your area. Additional water damage or cleanup services include: