Water Damage Cleanup & Mold Removal all over Brighton
Maher is a licensed and insured company with the most cutting-edge technologies to offer the best solutions for your property's water damage, mold, or indoor air quality restoration needs.
We have been in this profession since 2004 and have proudly served our customers ever since, and our IICRC-certified teams are highly skilled and dedicated to their work.
You can rely on Maher Water Damage Cleanup & Mold Removal for the finest water damage, mold, or poor indoor air quality solution in Brighton. Call us now at 248-368-0807 or contact us online for more details.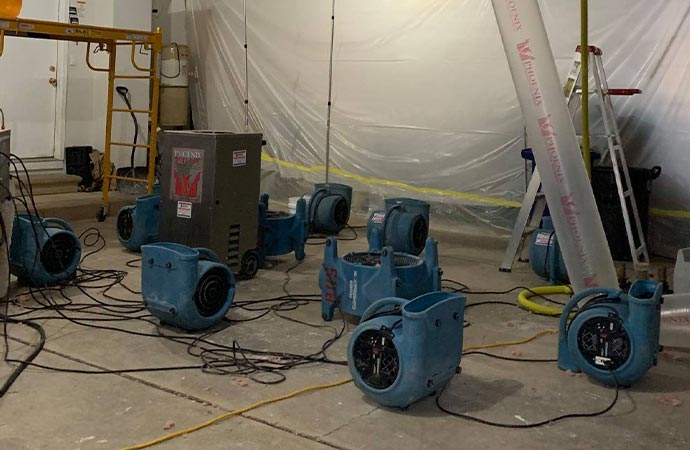 Why Do You Need Maher for Finest Restoration Service?
We all know that water damage may occur for a variety of reasons, including natural disasters, broken appliances, leaking pipes, leaky roofs, etc. Water damage can result in a number of problems for a property, including mold growth, structural damage, wood rot, and other problems. Even if you are an expert, you cannot handle these serious issues on your own.
There are many other restoration companies in the area, but Maher has a knowledgeable, qualified professional who will carefully examine your issues, reach a conclusion, and then strategize their process to quickly restore your property.
We are skilled at perfectly restoring your home because:
24/7 Quick Response
Certified, Licensed & Insured
Own state-of-the-art equipment
Affordable and time-saving
Professional and has the required expertise
Services We Offer in Brighton
We provide a variety of services for the residents of Brighton. The most popular services we provide are:
Water-related damage from a natural disaster or indoor flood is difficult to contain. Without proper cleanup from Maher's certified technicians, your home or business can suffer mold or structural damage.
Mold is everywhere, but the situation becomes critical when spore counts are elevated indoors. At the first sign of mold at your home or office in Greater Detroit, it is important to call the proven professionals from Maher.
In unpredictable situations, you need reliable experts to help clean up the mess that may be left behind. Let our team at Maher help you with all of your environmental service needs and improve your indoor air quality.
Make a Call to Maher Right Now for Brighton's Top Restoration Service
Whenever unexpected things like water damage happen to you, we can assure you Maher is the only professional support you will need. You can rely on Maher if you are looking for skilled and reliable restoration services in Brighton.
So don't wait for things to worsen; call us immediately at 248-368-0807 or contact us online.