Commercial Water Damage Restoration in Detroit & Pontiac
Water damage from a plumbing or sewage leak, storm, roof damage or other water disaster can affect your business or office overnight. Damaged walls, ceilings, floors, carpets, equipment, furniture, electricity, various systems can all be damaged or inoperable.
If your business or office has sustained water damage, you need immediate action. That's why Maher Water Damage Cleanup & Mold Removal offers a 24/7 emergency response line. One call will dispatch crews to your office or business quickly. We want to get your business up and running as quickly as possible.
Call us today at 248-368-0807 to learn more about our commercial water damage restoration service and free estimates.
Maher Process Best For Detroit Commercial Water Damage Restoration
Our commercial water damage restoration team will limit interruptions and keep your business open during the restoration process. The Maher restoration process includes the following measures: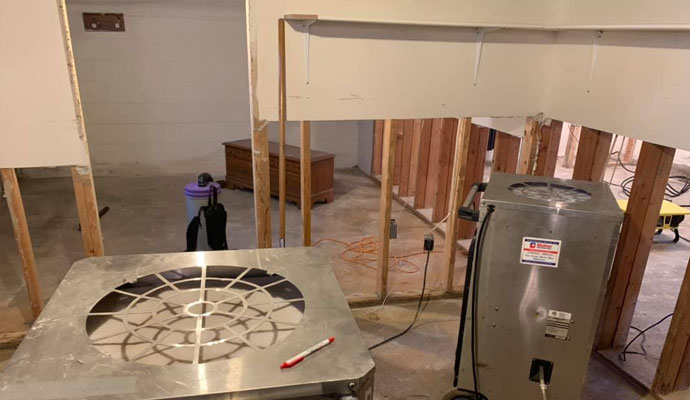 Leak Detection:

It's essential to tackle the leak's source before trying to extract water. Once this is done, we can move on to repairing the issue.

Water Extraction:

We promptly extract all standing water to prevent secondary damage and mold growth. Time is crucial for this restoration step.

Cleaning & Disinfecting:

Especially in the case of a flood or broken sewage lines, cleaning and disinfecting are necessary. Drying & dehumidification require specialized equipment like fans, desiccants, and dehumidifiers. Dry air is forced into contaminated areas to remove moisture and minimize the risk of further damage.

Repairs and Restoration:

After water extraction, drying, and disinfection reconstruction or restoration, either on a localized small scale or with a major rebuild, can occur. We have dedicated construction teams.

Document and Content Recovery:

Whether you're a hospital, university, government institution or manufacturing facility, our vacuum freeze-drying chambers allow us to dry your documents rapidly, securely and effectively.
Call Maher For Trusted Commercial Water Damage Restoration in Auburn Hills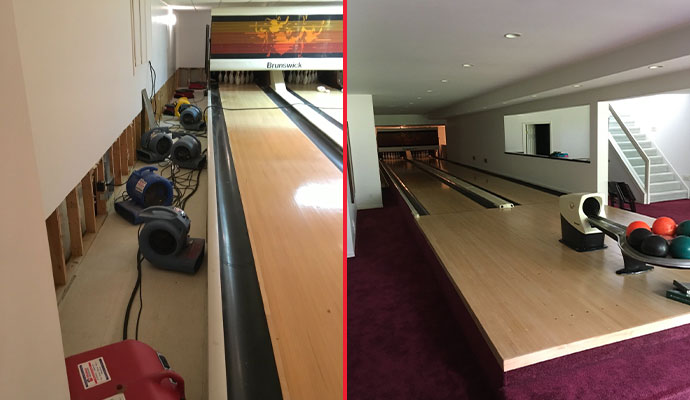 At Maher Restoration, we believe that helping you make the best possible decisions during your commercial water damage restoration is part of our mission to provide you the best customer service and satisfaction. Part of our process is working closely with you to complete your restoration fully.
We also offer services for burst pipes, appliance leak cleanup, sump pump cleanup, wet crawl space cleanup, wet basement cleanup, 24 hour emergency water restoration, mold testing and many more.
Contact us in Allen Park, Armada, Berkley, Brighton, Canton, Clawson, Dearborn, Dexter, Ecorse, Flat Rock, Garden City, Hamburg, Hartland, Holly, Inkster, Livonia, Macomb, White Lake, Willis, Wixom and throughout Southeastern Michigan. Call today at 248-368-0807 or contact us online for service in your area.