Water Damage Cleanup & Mold Removal all over Birmingham
Water damage may occur for a number of reasons, so in order to clean it up, you should work with a professional that specializes in fixing water damage. Maher Water Damage Cleanup & Mold Removal, a local restoration company, will carefully inspect your water damage and mold removal problems and start working on them right away.
So, you may undoubtedly trust our restoration method if you're looking for a qualified, certified restoration company in Birmingham. So call us right away at 248-368-0807 if you are facing water damage, mold, or poor indoor air quality problems, or you can contact us online.
Water-related damage from a natural disaster or indoor flood is difficult to contain. Without proper cleanup from Maher's certified technicians, your home or business can suffer mold or structural damage.
Mold is everywhere, but the situation becomes critical when spore counts are elevated indoors. At the first sign of mold at your home or office in Greater Detroit, it is important to call the proven professionals from Maher.
In unpredictable situations, you need reliable experts to help clean up the mess that may be left behind. Let our team at Maher help you with all of your environmental service needs and improve your indoor air quality.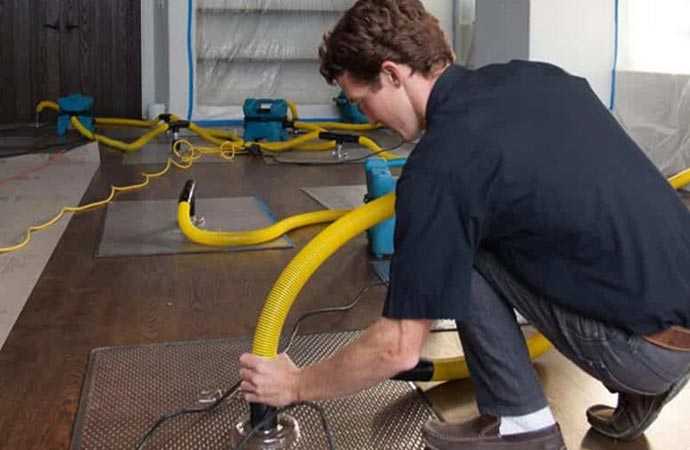 Why do you need Certified Water & Mold Technicians?
You need a professional restoration company since water damage, and mold problems may seriously harm your home and make it impossible for you to live there if you don't solve them right away. As we are all aware, having appropriate indoor air quality is essential for maintaining good health otherwise, major health issues could occur.
These problems cannot be resolved on your own. Therefore, eventually, hiring specialists to handle these problems is necessary. Maher has been in this field since 2004 and our customers in Birmingham and all across the Detroit metropolitan area have experienced the top-notch water damage, mold removal, and indoor air quality services offered by our IICRC- and RIA-certified professionals. Our water restoration specialists are available 24/7/365 to help you in your time of need with water damage cleanup, mold removal, and indoor air quality services since water damage issues need to be solved as soon as possible.
Rely On Maher to Cleanup Your Water Damage Issues all over Birmingham
Customer satisfaction is our first goal, and we constantly go above and beyond to ensure that they are satisfied with our services. Therefore, you can trust our process if you need qualified professionals for your water damage, mold, and indoor air quality issues.
If you want an expert restoration company in Birmingham, call us at 248-368-0807 or contact us online.