Wet Ceiling Repair & Restoration in Detroit
Many homeowners don't know the hazards that could arise from a wet ceiling. The moisture soaked up by ceiling wood may lead to mold growth, which can become a full-blown mold colony in roughly 24-48 hours.
Wet ceilings should be addressed with immediate attention, or it could result in wood rot and structural damage. Avoid the trouble of dealing with mold and risking your family's health. Contact Maher Water Damage Cleanup & Mold Removal, an A-plus rated company by BBB, at 248-368-0807 for all your wet ceiling repair & restoration needs in Auburn Hills, Milford, Oakland, Walled Lake, and more nearby areas surrounding Metro Detroit, MI.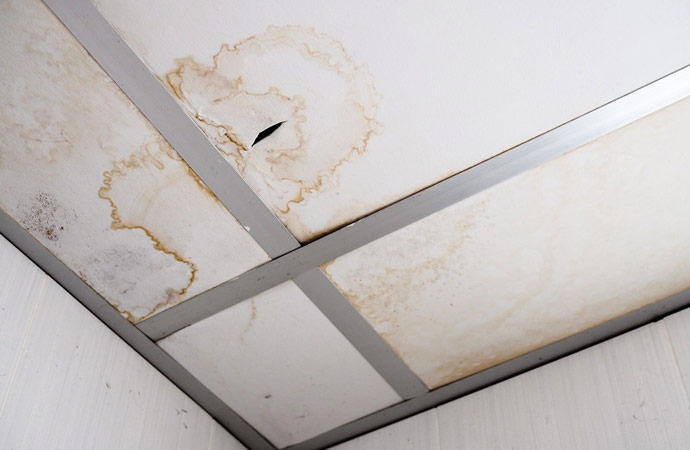 Common Ways To Recognize Ceiling Water Damage
Ceiling Water Stains - There are water stains on the ceiling that make it look like the ceiling is sweating.
Sagging - A water-soaked ceiling begins to look swollen, saggy, and even bowed.
Excessive Moisture - High humidity in the room suggests there is water damage.
Peeling Paint - Flakes or cracks on your paint as well as peeling baseboards are indicators.
Cracks or Leaks on the Roof - Roof cracks allow water to pass and damage the ceiling.
Maher: Your Team for Water Damage & Mold Prevention
At Maher Restoration, our crews provide services for water damage restoration that include wet ceiling repair & restoration. It is important to dry a wet ceiling before it turns into a moldy one because the longer you wait, the more troubles will arise. The list includes:
Wood Rot
White Mold
Moldy Indoor Condition
Health Issues
Count on Us to Repair Ceiling Water Damage in Detroit & Pontiac
Maher's IICRC- & RIA-certified water damage crews can help you repair ceiling water damages in time to stop mold growth and prevent the moisture from further damaging your property. Our water damage professionals will carefully inspect, dry, clean, and remediate the water damage. Additionally, we also offer mold removal services for property owners with an existing mold issue. To learn more about us, call 248-368-0807 or click here to protect your property from wood rot, mold, and mildew with wet ceiling repair services at your property in the Detroit Metro area.