Basement Dehumidifying in Detroit & Auburn Hills, MI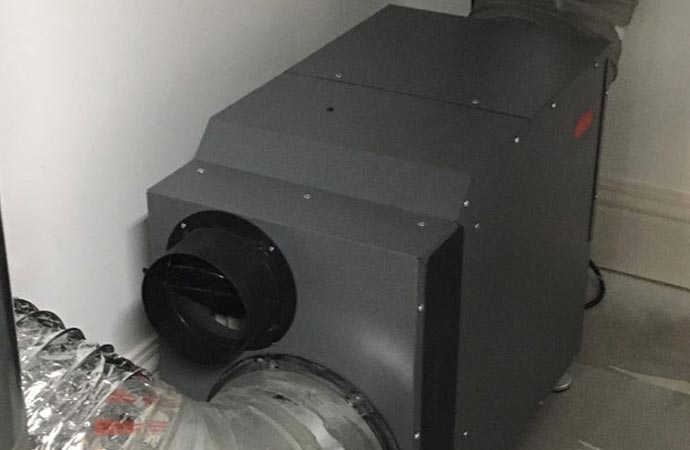 Wet basements can develop several issues including damaging your home and producing unhealthy living conditions for your family. Wet or flooded basements promote mold growth in a short time, as quickly as 48 hours. Once mold spores germinate, mold infestation significantly devalues your property and is highly harmful to your family's health. Fortunately, Maher Water Damage Cleanup & Mold Removal is here to clean up and dry your wet basement, perform basement dehumidifying, address mold removal and make your basement livable again.
At Maher, our IICRC & RIA-certified water damage cleanup crews will first conduct basement water extraction, then perform basement dehumidifying. Contact Maher Water Damage Cleanup & Mold Removal at 248-368-0807 as early as possible to save your home or office from potential mold infestation. Since 2004, we have proudly provided service in Pontiac, Detroit, Walled Lake, Oakland, and cities throughout our Detroit service area.
Basement Dehumidifying By Maher is Essential in Oakland, MI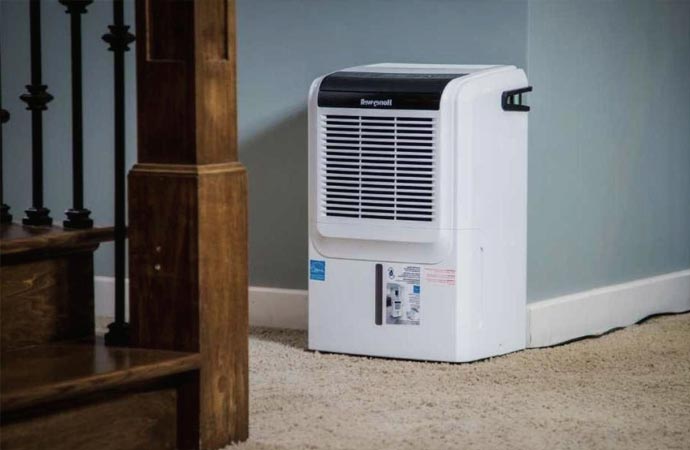 Wet basement cleanup and water extraction aren't the last steps in restoring basement water damage. Your basement might appear clean and dry, but lingering effects of water or excess moisture can damage your floor, walls, hidden spaces, foundation or other areas.
After a water disaster, the humidity level of a basement has changed. More often than not, this requires basement dehumidifying. This dehumidification is crucial, requires professional expertise and equipment, and will make your basement a storable or livable space again. Your first and last call for basement dehumidifying should be to Maher Water Damage Cleanup & Mold Removal, so take care of that musty, damp basement today.
Why Maher for Professional Basement Dehumidifying in Detroit & Pontiac?
Eliminate moldy odors
Prevent wood rot
Save energy costs
Control allergen levels
Trust Maher For Basement Dehumidifying in Detroit & Auburn Hills, MI
When your basement is flooded, wet, or appears to have pools of water, be sure to contact Maher Water Damage Cleanup & Mold Removal today at 248-368-0807 or contact us online to schedule an appointment for water extraction and basement dehumidifying. Our restoration experts have earned an honest A-star rating from the BBB (Better Business Bureau) with our excellent drying, cleaning, and restoration methods in all situations.