Cracked Foundation Repair in Detroit & Auburn Hills, MI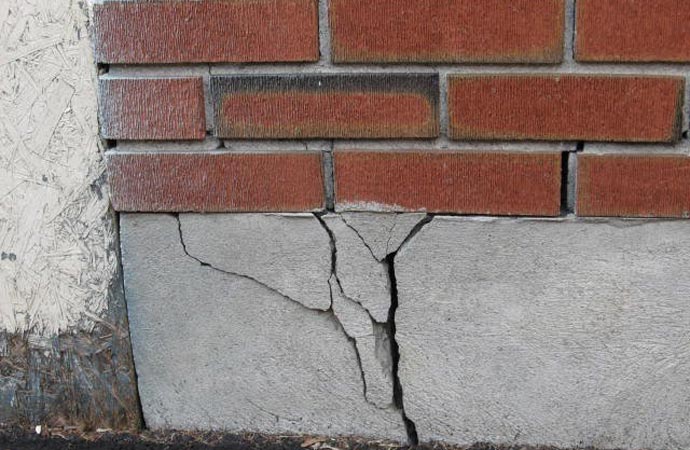 Over time your foundation weakens due to severe loss of water or moisture in the adjacent or underneath soil. Small lines or cracks eventually can grow into large gaps and breaks. Water can seep in from hydrostatic soil pressure (moisture pushing up) or a plumbing slab leak. Structural issues throughout your home then often follow, and professional cracked foundation repair is necessary.
Maher Water Damage Cleanup & Mold Removal is your professional solution for cracked foundation repair with advanced equipment, highly-skilled technicians and total customer satisfaction.
Let us repair your cracked foundation and then restore those walls and ceilings to a new condition. Improve your home's value, longevity and overall appeal when it's free of unsightly cracks in walls and ceilings, and all your doors shut evenly.
At Maher, we are here 24/7/365 and ready for your cracked foundation repair in Auburn Hills, Rochester, Troy, Sterling Heights, or anywhere throughout our Detroit Metro service area. Call 248-368-0807 or contact us online to learn more about cracked foundation repair services.
Maher Knows Trouble Cracked Foundations Can Cause
Because basement floors are poured after basement walls, the concrete where they meet does not usually bond entirely. This a common location for cracks to appear as the house settles. Repairing similar cracked foundations mirrors that of repairing other non-structural cracks.
Cracked foundations, if left unrepaired, can lead to basement mold growth, gas infiltration, water penetration, and insect infestation. Residual mold can pose respiratory hazards or other health issues for those susceptible to severe allergens. Finally, cracked foundations can diminish your home's overall value.
Trust Maher For Cracked Foundation Repair in Detroit & Auburn Hills, MI
When your basement is flooded, wet, appears to have pools of water or noticeable cracks, be sure to contact Maher Water Damage Cleanup & Mold Removal today at 248-368-0807 or contact us online to schedule an appointment for water extraction, dehumidifying and cracked foundation repair. Our restoration experts have earned an honest A-star rating from the BBB (Better Business Bureau) with our excellent drying, cleaning, and restoration methods in all situations.