Dehumidifier Services for Basement in Metro Detroit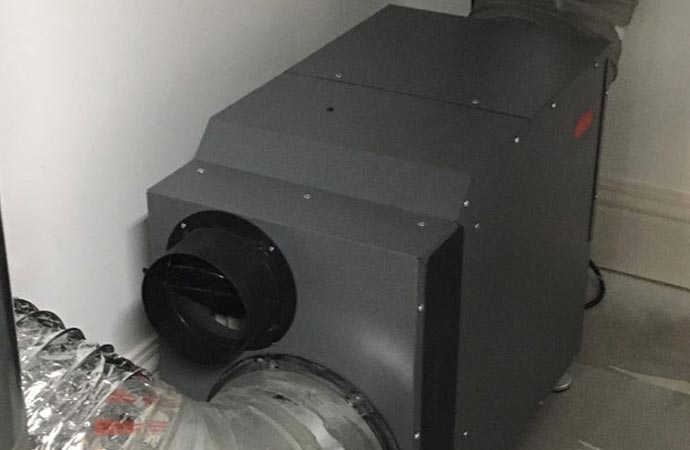 Basements are a crucial part of any home. Many homeowners use the basement as an extra storage space. However, when nature strikes, the first thing you may notice is that your basement is flooded or your basement is cracked. And it is time you need immediate basement repair service. If your basement is flooded, the first thing you have to do is call the experts and extract the water.
Basements are inclined to extra moisture because water can leak into the house through cracks withinside the foundation. While sealing up the cracks can save you moisture from seeping into the residence, extra moisture can stay within the basement.
That last moisture can result in inadequate indoor air nice throughout the residence, leaving you breath within the stuffy and humid air lingering in your basement. Wet air is liable to airborne viruses, dust, mold, mildew, and pests. In that case, basement dehumidifier service is crucial. Maher can help you in this regard.
At Maher Water Damage Cleanup & Mold Removal, we have the RIA & IICRC certified crews who are experts in giving several water damage services. Our services include water extraction, appliance leak cleanup, sump pump cleanup, wet crawl space cleanup, wet basement cleanup, 24-hour emergency water restoration, and more. Therefore, you can expect from us nothing but the best dehumidification service. Call us today at 248-368-0807 for further details.
Why is Dehumidifier Service Essential?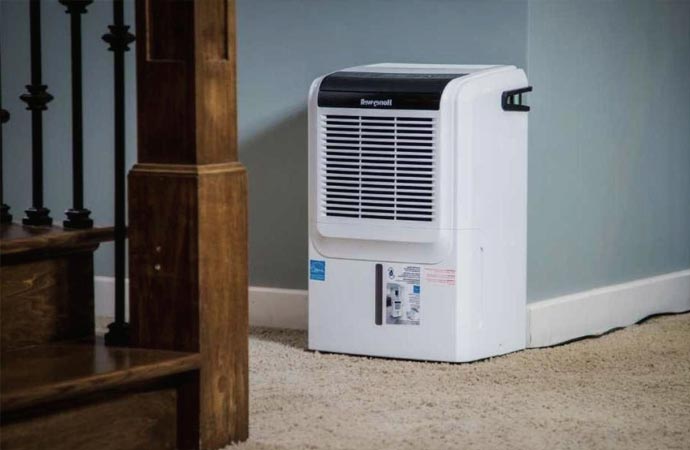 Most people assume that basement cleaning or water extraction service is enough to save your basement from further harm. That is where they make the biggest mistake. Though your basement is clean, the damage the water can do to your foundation is immeasurable.
Homeowners have to remember that the humidity level in the basement will not be the same as before after the disaster or any water leak. Demihudification of the basement is just after the cleanup service is crucial. Only real professionals can give you the best dehumidifier service, and that is where Maher is unique.
Advantages of Basement Dehumidification
Omits moldy odors
prevents wood rot
Saves energy costs
Keeps allergen control