Water & Mold Cleanup in Commerce Township
Water damage may happen suddenly, causing havoc on your house. If the surplus water is not dealt with, it can be hazardous to one's health, cause structural damage, and even lead to mold development. Immediate action is essential to save both your money and your property.
Maher Water Damage Cleanup & Mold Removal is an Auburn Hills-based restoration company that specializes in water damage cleanup, mold removal, and indoor air quality improvement. If you require any cleanup services, you can call us today at 248-368-0807. 
Restoration Services Provided by Maher
Water-related damage from a natural disaster or indoor flood is difficult to contain. Without proper cleanup from Maher's certified technicians, your home or business can suffer mold or structural damage.
Mold is everywhere, but the situation becomes critical when spore counts are elevated indoors. At the first sign of mold at your home or office in Greater Detroit, it is important to call the proven professionals from Maher.
In unpredictable situations, you need reliable experts to help clean up the mess that may be left behind. Let our team at Maher help you with all of your environmental service needs and improve your indoor air quality.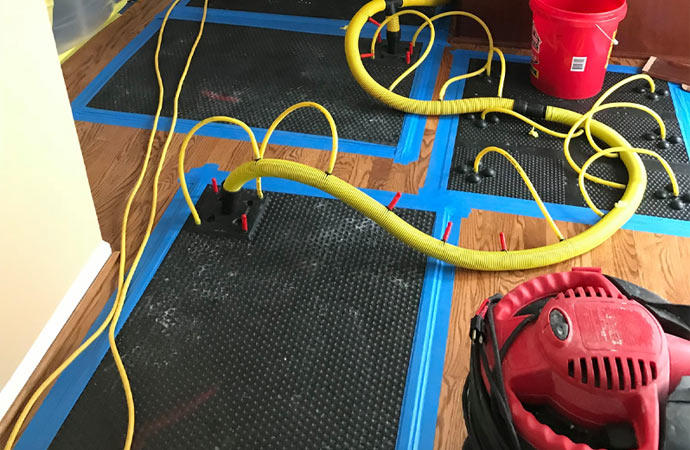 Water Damage Restoration
Water catastrophes have a reputation for being the worst of them all since they're tough to manage and, if not cleaned up correctly, may lead to long-term effects such as mold and structural damage to your home or business. Because our buildings are designed to maintain a consistent relative humidity, water penetration can alter the interior environment and must be addressed quickly. We provide services for burst pipes, appliance leak clean-up, sump pump failure, and ice damming.
Mold Removal Service
Mold may be found nearly everywhere in our environment. When spore counts are high inside, however, more caution is required. We can locate the source of the moisture or water, assess the mold, and develop a mold removal approach tailored to your specific needs. Our specialist will conduct a test to confirm that all mold spores have been eliminated from all surfaces and the air.
Reasons to Choose Maher Water Damage Cleanup & Mold Removal in Commerce Township
Licensed & Insured
We are in Business since 2004
Background-check & Drug-Tested Employees
RIA & IICRC-Certified Technicians
Rely on Us for Getting Best Restoration Service in Commerce Township
Our water damage restoration experts are well-versed in the causes and effects of water damage, and they use the most effective drying, cleaning, and restoration procedures in each situation. You may contact us at 248-368-0807 or visit us online whenever you want water damage restoration or mold removal services.
Customer Reviews from Commerce Township