Ice Damming Repair in Metro Detroit
Contact Maher Water Damage Cleanup & Mold Removal for the most effective ice damming repair services in Metro Detroit. Ice dams can be dangerous to your roof and guttering system, leading to water damage to your home or office.
At Maher, we minimize water damage and property loss for our customers. In addition to ice damming repair, our licensed & certified technicians can also handle appliance leak cleanups, sump pump failure, and burst pipes. Call us now at 248-368-0807 and we will dispatch our emergency water cleanup crew to help remove water from your flooding home.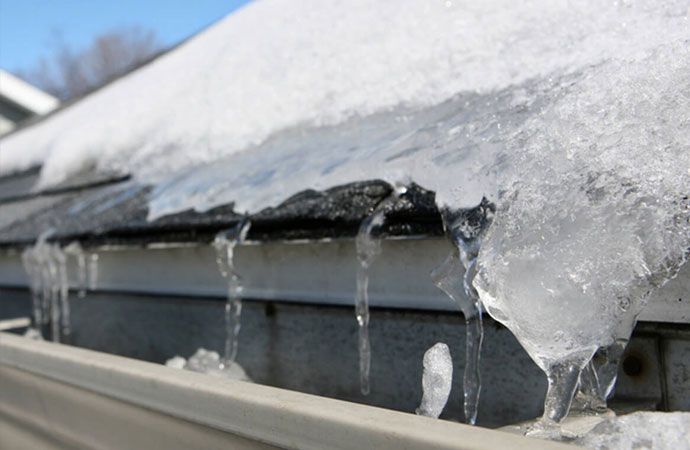 How Do Ice Dams Form on the Roof of My Home or Office?
Ice dams form when snow melts on the upper, warmer part of a roof and flows down to the colder eave overhang, where it refreezes. The snow layer traps warm air beneath the snow, causing it to melt and form a blockage that prevents additional snowmelt from flowing off the roof.
The ice begins to back up under the roof shingles, where it melts again and leaks into the attic. Once there, it soaks the insulation (rendering it ineffective) and may now leak through the ceiling drywall below and into your living space. Large ice dams can be very heavy and can damage gutters as well.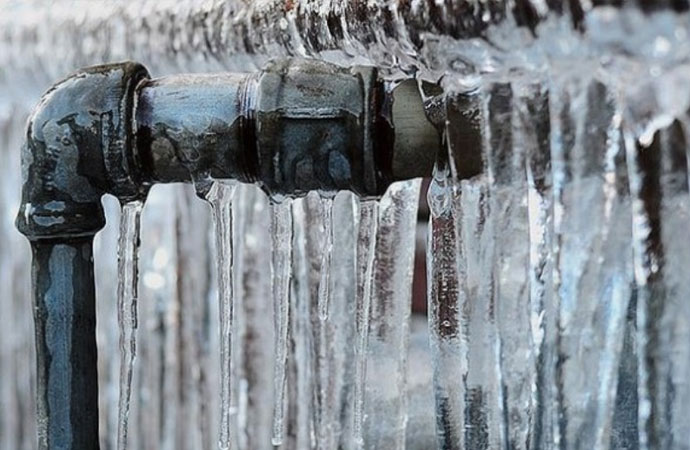 Preventing Ice Damming
Preventing ice dams is a matter of simple thermal physics. If the air in the attic or against the bottom of the roof deck remains cold, it can never melt the snow lying on top of the roof. Preventing ice dams can be done through a combination of:
Ventilation under the roof deck: This keeps colder outside air circulating through the attic and prevents it from warming above the freezing point so it can melt snow on the roof.
Insulation in the ceiling below the attic: This will prevent warm air from rising up into the attic space to melt snow on the roof.
Blocking any direct heat sources: This will stop higher temperatures in the attic, which contribute to the issue.
Why Choose Maher Water Damage Cleanup & Mold Removal?
When it comes to water damage clean-up, the proven professionals at Maher Water Damage Clean Up & Mold Removal understand that every minute counts. From our headquarters in Oakland County, we can respond quickly to any water disaster in the Metro Detroit area. That includes repairing damage from ice dams. Our crews will be on-site in 45 minutes or less, removing water, drying out floors, and preventing or reducing mold growth.
As long-standing members of the community, our mission goes beyond water and mold removal. We want to give you peace of mind in knowing that when water, mold, or an indoor air quality issue strikes, we'll be there for you 24/7/365 in Oakland, Detroit, Auburn Hills, Walled Lake, and other cities throughout our service area. Give us a call at 248-368-0807 for further details or click here to make a reservation.