Hidden Water Leak Repair in Detroit & Oakland, MI
Sometimes stains and watermarks on walls are suddenly visible. Tiny thrust wall holes allow slow leaks to become potentially hazardous within wall cavities. Hidden leaks can become bigger problems if not detected over time. They can foster mold and bacterial growth, posing health hazards. Water damage and structural issues are also major concerns over time.
Maher Water Damage Cleanup & Mold Removal provides immediate assistance for hidden water leak repair in Oakland, Detroit, Auburn Hills, and cities throughout our Detroit service area. Contact us online or call 248-368-0807 and we will dispatch our hidden water leak repair crew to inspect your property and assist you with the cleanup, extraction and restoration process. Additional services include appliance leak cleanup, ice damming, burst pipe damage, and more.
Hidden Water Leak Signs You Need Maher in Bloomfield Hills, MI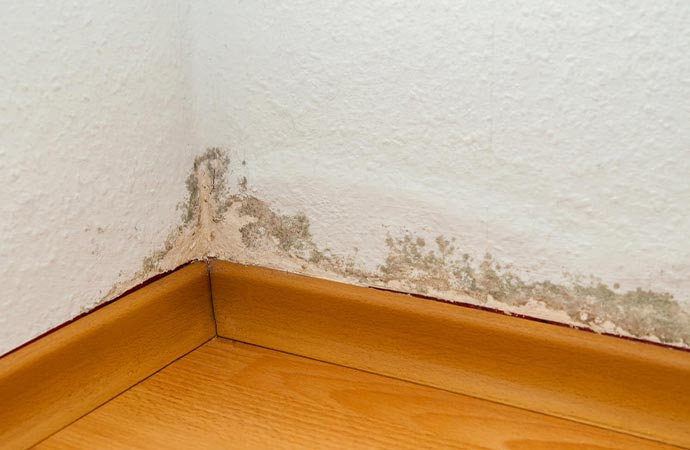 Signs of potential hidden water leaks that indicate you should contact the professionals at Maher Water Damage Cleanup & Mold Removal:
Mold growth: Walls, ceilings, floors or anywhere unexposed plumbing or unsealed areas can leak are all potential mold breeding grounds.
Peeling paint or wallpaper: Don't take these areas for granted, especially if they turn out to be wet or spongy to the touch. Slower hidden leaks can take longer to expose these areas.
Warped floors, walls, or ceilings: Wood, drywall, and other hard surfaces can warp or rot when they absorb water or moisture from a hidden leak. Flat surfaces that start to curve or bend could be affected by a hidden leak.
Stains or discoloration: A leaky roof or inside-wall leak will eventually stain or discolor walls or ceilings. Detecting a moisture or leak sources ASAP should be a top priority, as well as contacting the professionals at Maher.
Contact Us For Hidden Water Leak Repair in Auburn Hills, MI
For hidden water leak cleanup, repair or restoration, let Maher Water Damage Cleanup & Mold Removal provide peace of mind with 24/7/365 assistance. Additional services include burst pipes, appliance leak cleanup, sump pump failure, ice damming and more in Oakland, Detroit, Auburn Hills, Walled Lake, and other cities throughout our MI service area. Give us a call at 248-368-0807 to learn more, or click here to arrange a consultation.