Replacing/Repairing Wet Insulation Detroit & Pontiac, MI
Once wet, attic or other insulation traps moisture and degrades your roofing, can accumulate mold, rust studs in walls, as well as other interior structural damage. Wet insulation should be replaced or repaired as soon as possible, and by a professional.
Maher Water Damage Cleanup & Mold Removal has superior solutions for wet insulation. Our insulation professionals will replace or repair wet insulation, as well as assess any further water damage that needs our attention. For assistance with wet insulation in Detroit, Grosse Pointe, Oakland, Auburn Hills, or other cities in our Detroit service area, call 248-368-0807 or contact us online to arrange a consultation.
Don't Let Wet Insulation Go...Call Maher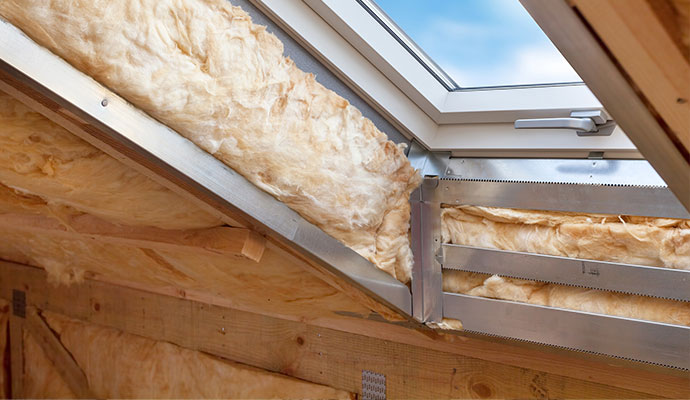 Wet insulation in your home can lead to several problems, and it's better call Maher for professional wet insulation replacement or repair.
Structural issues: Wet insulation may negatively influence your entire structure. The stored moisture can cause your roofing system to deteriorate, starting with the deck and working its way out. Rotting can develop, resulting in the building collapsing.
Reduced energy efficiency: Wet insulation in your roof will often invalidate the energy-saving benefits of your roofing system. In the winter, your building will demand more heat, and in the summer, it will require more air conditioning, resulting in higher utility expenses.
Voided roof warranty: Roof replacement or repair won't be covered if if there is moisture penetration from the underside of the roofing system. When it comes to retrofitting a new roofing system, this problem is prevalent.
Reduced air quality: The importance of air quality cannot be overstated. Mold and germs may grow in damp roof insulation, which is hardly a sign of healthy air or contented residents. The longer you wait to address the wet insulation, the higher the risk to your inhabitants.
Contact Maher to Replace/Repair Wet Insulation in Oakland, MI
Maher understands how inconvenient and difficult wet insulation can be for any household. We take great pride in providing you with the best service possible using advanced technology. We have qualified, highly-trained specialists a phone call away to address your wet insulation issues with our advanced equipment and methods. Call us at 248-368-0807 today or contact us online to book our services, including burst pipe cleanup, sump pump cleanup, mold removal, and many more.