Odor Removal in Detroit, Auburn Hills, & Oakland
Few things are more embarrassing than hearing someone ask, "What's that smell?" when they enter your home. But in many hopes, that is what happens. Maher Water Damage Cleanup & Mold Removal can remove odors from smoke, pets, and other sources from your home or office in Detroit, Grosse Pointe, Oakland, Auburn Hills, and other cities we serve in Metro Detroit.
When you trust your odor removal issues to Maher, your will soon be breathing easier at your home or office. For more information, contact Maher today at 248-368-0807 or simply click here to make an appointment.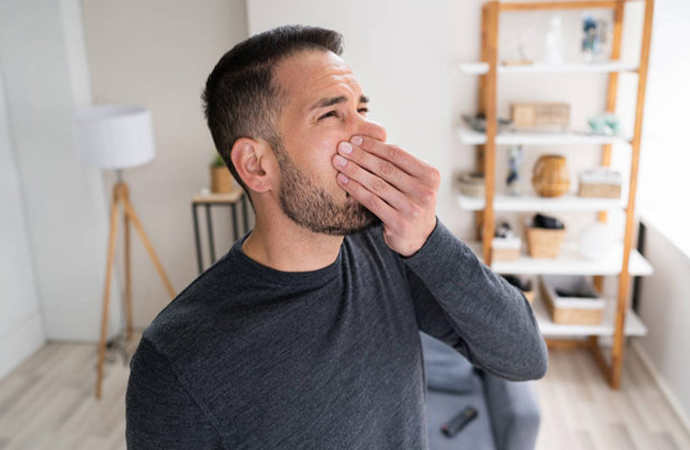 Odor Removal Services by Maher in Metro Detroit
We create clean homes and offices by not only removing odors but by improving your indoor air quality as well. Our experts understand that day-to-day life can easily become uncomfortable if the air is filled with noxious odors and contaminants. Our odor removal services are effective at eliminating:
Pet Odors
Smoke Odors
Mold Odors
Sustainable Odor Removal Services by Maher
At Maher Water Damage Cleanup & Water Removal, we offer comprehensive eco-friendly odor removal solutions that are not harmful to the environment. Our odor eliminating products are:
Plant-based: All products are free of harsh chemicals and are safe for use around people & pets when used as directed.
Effective: You'll love how fresh and clean your home smells after Maher is done with its process.
Powerful: Our products don't mask odors. Instead, they penetrate right to the source of the odor and destroy it at the molecular level.
Affordable: You'll be surprised at how affordable it is to rid your home of unpleasant odors.
Fast: In about 4 hours, the treated areas are ready for normal use!
Rely on Maher to Eliminate Odors from Your Property in Detroit
Every property owner in Oak Park, Pontiac, Walled Lake, and throughout the Detroit Metro area seeks to eliminate unwanted odors at their home or office. Our expert technicians from Maher will make that happen and have you breathing easier in the Detroit Metro area in no time! For more information, contact Maher today at 248-368-0807 or simply click here to make an appointment. When you choose Maher, the benefits include: