Dishwasher Overflow Restoration in Metro Detroit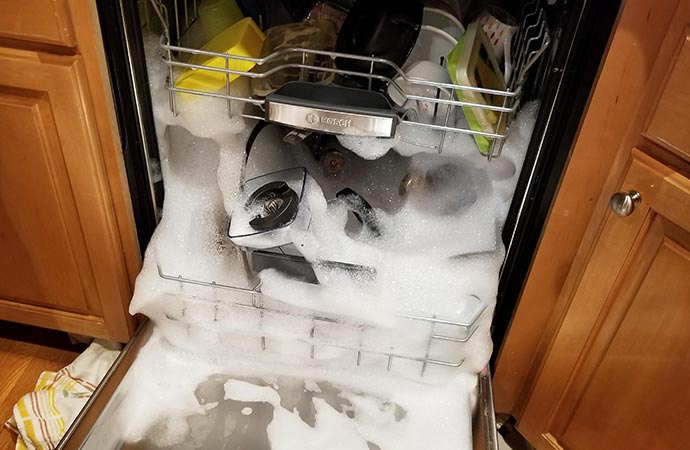 Modern kitchens are incomplete without the latest advanced smart appliances. Our new machines make household chores more accessible with intuitive features. Such as a low-milk alert when it is time to replace the filter or even calling a repair service for you. When it comes to usability, a dishwasher is one of the most labor-saving kitchen tools. Unfortunately, homeowners face the most water damage from the dishwater.
Equipment that uses water to function can leak or overflow for a variety of reasons. The dishwasher can start pouring water if there is a worn seal, blockage in the bottom of the dishwasher, and many other reasons.
Though we use dishwater regularly, we fail to give proper attention to it. That is why we do not notice the water damage by dishwater until it gets too noticeable. It would be wise if you had professional assistance in this regard. It is hard to find the root of the dishwasher overflow most of the time.
You can turn into Maher Water Removal for any dishwasher emergency. Our water repair technicians can efficiently clean up clutter and restore interiors. We are currently available in Birmingham, Pontiac, Auburn Hills, Novi, and other significant areas that we serve. Call us today at 248-368-0807 for dishwater overflow restoration.
Common Causes of Dishwater Overflow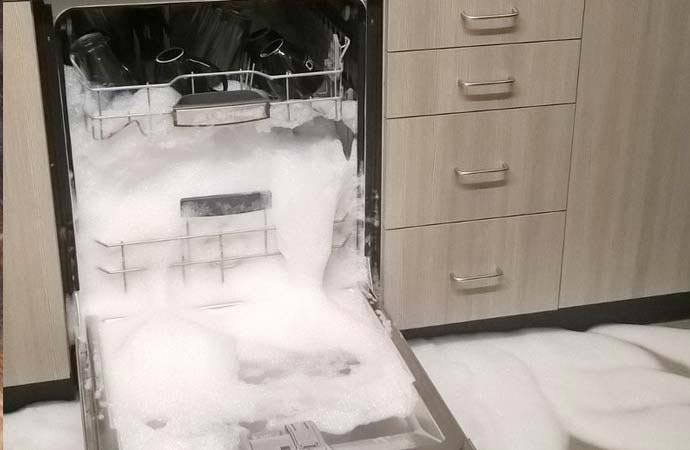 There are some common reasons behind a dishwasher overflow which can be a big headache for homeowners. Those are:
The Bottom of the Dishwasher is Clogged: The bottom of the dishwasher can fill with food scraps. These particles can clog the area where the water drains. Over time, the water will flow up, out the door, and overflow if the water is not drained from the dishwasher.
Broken or Faulty Water Inlet Valve: Each dishwasher has an inlet valve that supplies water to the machine. If the valve is not working precisely, it will not deliver the correct amount of water to your dishwasher. If your dishwasher has not been used for a while and you find that the bottom of the machine has filled with water, that means your inlet valve is faulty, and it needs replacement. If you do not change the valve, your dishwasher may overflow the next time you use it.
Too Much Soap Suds: If you find messy foam on the floor, you are most likely facing a few common dishwasher errors. The first is the excessive use of dishwashing detergent. Filling the appliance with too much detergent can cause a lot of soap scum to form in the dishwasher that overflows onto the floor. Using the wrong dishwashing detergent is the second reason you may find yourself washing in soapy water.
Choose Maher for Repairing Dishwasher Overflow
Finding puddles on the kitchen floor is not a pleasant sight, especially near the dishwasher. Fixing an overflowing dishwasher is not a restoration you want to put off. Water damage to floors can be extreme and costly.
At Maher Water Damage & Mold Removal, we have licensed and insured technicians who are experts in:
You can rely on us for any water damage issues. Call us today at 248-368-0807 or contact us online to book an early appointment.