Refrigerator Leak Repair Service in Metro Detroit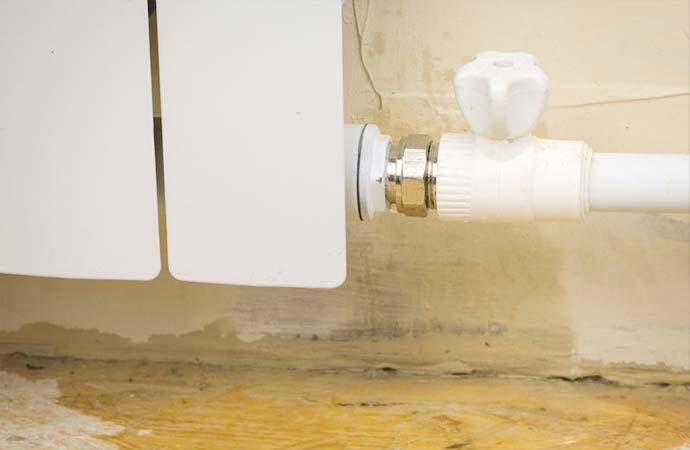 Refrigerators have been one of the most widely used appliances for years. There is hardly a home without a fridge nowadays. There were few variations on refrigerators in the past, but as technology has developed, they have been greatly modernized. Fridges are one of those very inexpensive appliances. You can buy a refrigerator without thinking. It is such a purchase that you will not regret it. The cost of a fridge is well worth it. However, the headache starts when there is a water leak in your refrigerator.
A leaking refrigerator is something you cannot ignore because any potential water damage will cost you more to repair to your floor and more. Water leaking from a refrigerator can be more than a nuisance; It can even be a safety hazard if it makes the kitchen floor slippery. It is vital to fix any leak problems as soon as possible to avoid potential water damage. If you live in Pontiac, Birmingham, Novi, and Auburn Hills, you are fortunate that Maher Water Damage & Mold Removal is there for you.
We provide our refrigerator leak repair service in Metro Detroit and other cities in our service area. Call us today at 248-368-0807 to get our service.
Common Causes of Water Leak in Fridge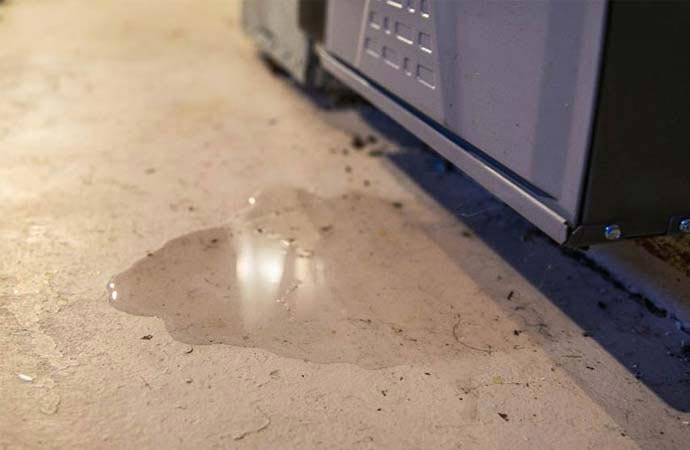 If a refrigerator drips water on the floor, it can be a nuisance. Here are some common causes of refrigerator leaks:
The Fridge That Is Not up to Standard: Water in refrigerators is often the result of condensation. This condensate is meant to flow down the drain hole at the bottom of the fridge, where it collects in the drip tray to evaporate. Let's say your fridge is uneven, for example, because the wood or tile floors in your kitchen are uneven. If so, condensation may be dripping from the refrigerator instead of flowing down the drain.
Clogged Drain Hole: Another difficulty can arise when the drain hole becomes clogged with food particles and debris. In this case, you will likely discover a water leak from your refrigerator into the unit. While the user can do this himself, this process involves sensitive parts such as the drain hose and requires access to and possibly removal of the drip tray to verify results.
Leaking Water Inlet Valve: If your appliance has an ice maker in the freezer, it also has a water line that unites to the back of the fridge. If this pipe becomes loose or damaged, it could be the cause of water leaking from your refrigerator.