Appliance Leak Cleanup Tips in Greater Detroit Metro Area 
Appliance leak is nothing unusual and may occur at any time. When an appliance leak occurs, it could lead you to a series of issues like water damage, mold growth, and many more. If regular maintenance isn't done, this might lead to concealed mold damage. For leaky appliances, Maher in Metro Detroit delivers skilled cleanup services.
With our exceptional appliance leak cleanup services, our skilled professionals strive to minimize water damage to your house. Sump pump failure, ice damming, and broken pipes are additional issues we deal with. contact us online or call us right now at 248-368-0807, and we'll send out an emergency water cleanup staff to assist you in getting the water out of your flooded house. We provide appliance leak cleanup besides water extraction, as well as structure drying and an inspection.
Appliance Leak Tips by Maher
Here are a few appliance leak tips: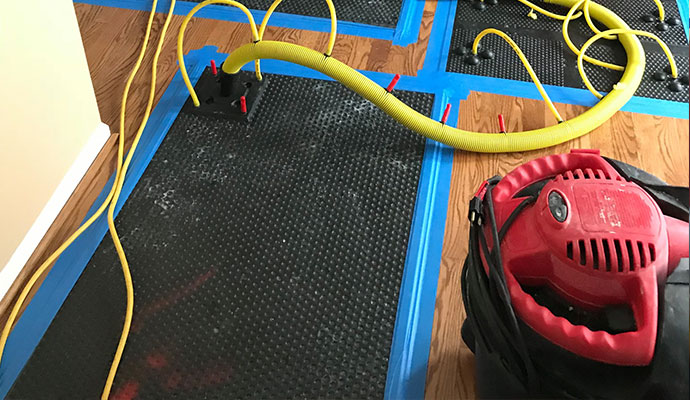 Turning off the source of the leak- To halt a leak in its tracks, turn off the water source at the mainline, whether it's a leaky washer connection or an incorrectly connected dishwasher line. You may either switch off the water supply to the appliance or turn off the water main.
Remove furniture- If the leak was discovered too late and flooding has already occurred, move your furniture and other items carefully out of the way to minimize further damage. Remove carpets from the floor, lift other appliances and valuables to higher areas, and try to dry what you can to save what you can if this happens.
Contact professionals- Do not hesitate to seek expert help if you realize that you cannot handle the leak and prevent water damage to your house. Water damage repair and flooring water damage that may have already happened as a consequence of this incident may be addressed by professionals and prevent the leak from getting worse and appliance leak cleaning.
Our Water Damage Cleanup Services
We have been proudly providing our water damage cleanup services since 2004. Our services include:
Basement Waterproofing
Water Extraction
Refrigerator Leak Cleanup
Why Choose Us?
Maher Water Damage Cleanup & Mold Removal is an RIA and IICRC-certified firm that consistently amazes its customers. We are now serving Novi, Farmington, Royal Oak, Warren, and other major cities in Michigan. Call us at 248-368-0807 or contact us online to schedule an early appointment.